First Acts of 2018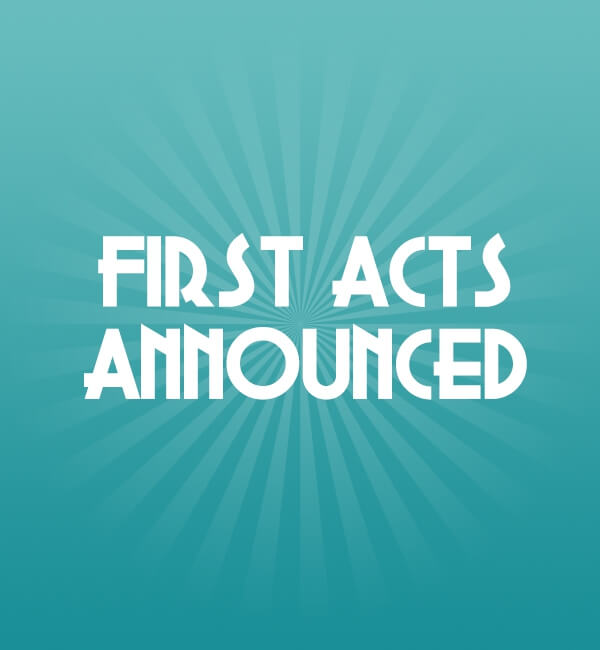 Posted on January 31, 2018
As tickets are now on sale, we're excited to announce Depeche Mode, The Killers, Kasabian and Liam Gallagher, as this year's headliners. The Script, Van Morrison, Blossoms and James Bay will also perform at the 50th anniversary of the first event in 1968.
John Giddings: "This year's line-up brings together the best bands of the moment. This is a special year as it celebrates 50 years since the festival's first incarnation so it's fantastic to celebrate with returning artists and those appearing for the first time."

One of the most influential, beloved and best-selling musical acts of all time, electronic music pio-neers Depeche Mode have sold over 100 million records with seventeen top ten UK albums.

Martin Gore from Depeche Mode "We are looking forward to seeing you at The Isle of Wight Festival in 2018."

The Killers return to the main stage following the release of their latest album 'Wonderful Wonderful', which continued their unbroken record of Number 1 studio albums. The Las Vegas band will bring to the Isle of Wight Festival a career-spanning headline set picked from an enviable back catalogue that includes 'Mr Brightside', 'Somebody Told Me', 'When You Were Young', 'Human' and most recent hits, 'The Man' and 'Run For Cover'.

Formed in Leicester in 1997, Kasabian have established themselves as Britain's biggest rock band. As well as their last four albums all topping the UK charts the band are no stranger to awards, receiving the NME's 'Best Live Band' gong as well as accolades from the BRITs, Q magazine and the MOBOs throughout their career.

Kasabian said "We're hugely honoured to play at the Isle of Wight Festival. It's kind of a big deal Jimi Hendrix played in the 70's, 50 years on and we're playing it! That's pretty phenomenal, thanks for having us back! We promise Friday night will be the one!"

Rising to fame as the lead singer of Oasis, and later fronting Beady Eye, Liam Gallagher will be performing on Saturday 23rd June. His debut solo album 'As You Were' shot straight to Number 1 with over 100,000 sales within the first week – one of only three albums this year to have sold six figures in its week of release.

Liam Gallagher said: "Looking forward to playing the Mighty Isle of Wight Festival next June."

Having sold-out venues across the globe, Irish exports The Script will return to the Isle of Wight Festival to perform on Friday 22nd June. Across their almost decade long career the band have released five top ten albums with their first hit 'The Man Who Can't Be Moved' spending over a year's worth of weeks on the chart.

The Script added: "We're really excited to come back to the Isle of Wight Festival. It's a few years since we last played there and we can't wait to see our fans again at this great event."

In the two years since the release of his chart-topping breakthrough LP, Chaos and the Calm, with its huge hit singles including Hold Back The River and Let It Go, James Bay has continued to wow critics and fans alike in the UK, US and around the world. His first album earned him three GRAMMY nominations and saw him win big at the BRIT Awards, Q Awards and The Ivor Novellos. Bay is currently putting the finishing touches to the follow-up to his million-selling debut, with the new album due for release in 2018.

It's been non-stop for Blossoms since taking the UK Number 1 spot with their eponymous debut album in August last year. Having released 'Charlemagne', 'At Most A Kiss', 'Honey Sweet' and 'Blown Rose' to critical acclaim, Blossoms have sold out venues around the country including London's The Roundhouse and Manchester's 8,000 capacity Castlefield Bowl.

Rock and Roll Hall of Famer and GRAMMY Award winner, Van Morrison is set to take to the stage on Sunday 24th June. Having recently released his 38th studio album 'Versatile' Van Morrison is among popular music's true innovators, fusing R&B, jazz, blues, and Celtic folk. Fans can also expect hits from his illustrious back catalogue such as 'Moondance', 'Brown Eyed Girl' and 'Gloria'.