Gold Theme Saturday 23rd June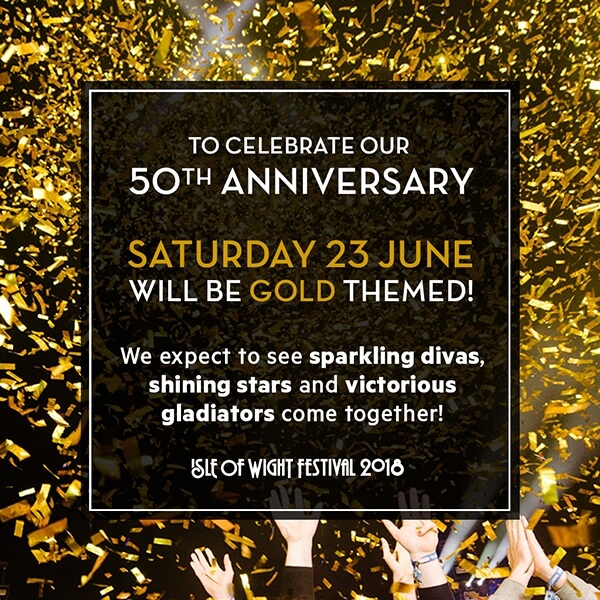 Posted on June 12, 2018
In honour of the festival's 'Golden Jubilee', all attendees are invited on Saturday 23rd June to adorn themselves in gold for a weekend of fun and celebration. Expect to see sparkling divas, shining stars and victorious gladiators come together for this year's 50th anniversary.


As part of the 50th anniversary celebrations, The Isle of Wight Festival 2018 will appoint one lucky festival goer as a 'Golden God/Goddess' to receive an exclusive backstage experience.

On Saturday 23rd June festival goers will be dressed in their best gold finery to celebrate the festival's golden jubilee and at 2 pm will gather at the helter skelter in Strawberry Fields where the best dressed will be anointed as a 'Golden God/Goddess', by John Giddings.
The winner will receive a champagne picnic, a backstage tour and access to the pit, to watch the action from the Main Stage.