Kasabian just saved this couple's marriage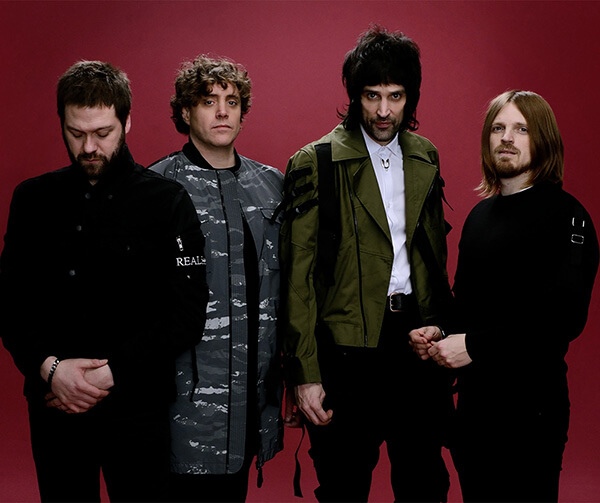 Posted on March 07, 2018
Kasabian have made headlines after rushing to the rescue of a couple who would only get engaged if they got tickets to their upcoming tour. The band, who were last month crowned Best Live Artist at the VO5 NME Awards 2018, are set to play some massive shows at London's Royal Albert Hall, Victoria Halls in Halifax and Thetford Forest in the coming weeks and months, before headlining Isle Of Wight Festival in June.

However, as The Sun reports, Samantha Sugden was left disappointed after hours of queuing at the box office when she walked away empty-handed – especially because her boyfriend Gavin Baron had said that he would only propose to her on the condition that she got tickets.

Luckily, Kasabian came to their aid and put them on the guest list as it was "the right thing to do".
Read more at nme.com