New App Now Available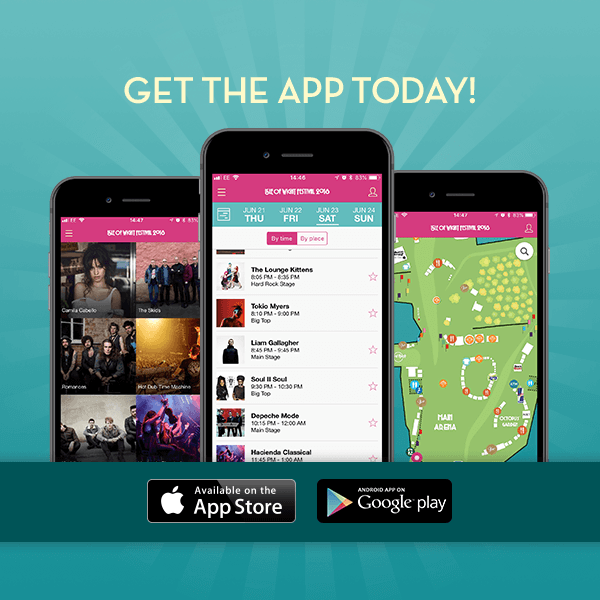 Posted on June 07, 2018
Your official Isle of Wight Festival 2018 app is now available from the Apple App Store or Google Play – and it doesn't cost a penny.
Download the new app to get first access to stage running times to plan your weekend, find out more about all the amazing acts, keep up to date on the latest news and check out where everything is on our 2018 maps!
If you favourite acts on the schedule pages you'll get your own personalised list of everything YOU want to see so you don't miss a thing.
It's literally all you need to plan out your favourite weekend of the year.