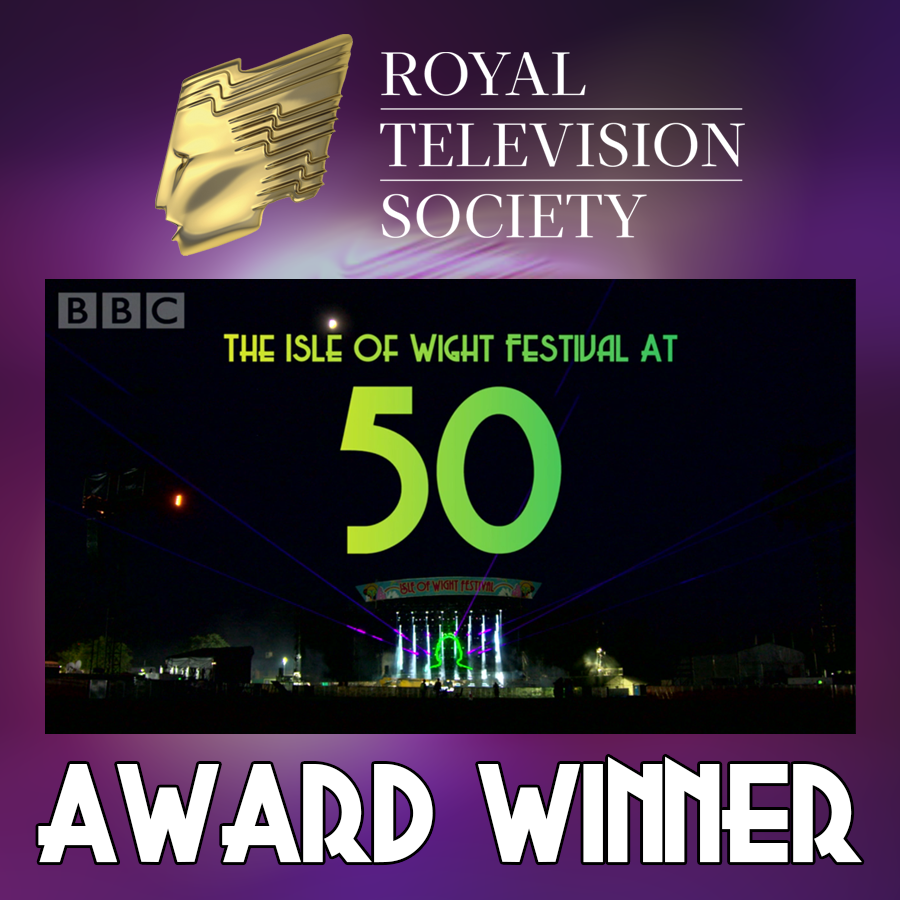 Posted on March 09, 2019
Following on from our 50th Anniversary celebrations last year the TV show "The Isle of Wight Festival at 50" won best Single Factual Entertainment Programme at the Royal Television Society Southern Awards last night (8th March 2019).
Massive thanks to all those who were involved, to the BBC, to the original attendees and performers who were interviewed...and to the original sound system for still working! Here's to 2019 being another great edition in this epic story.
Watch: The Isle of Wight Festival at 50
SHARE